Sinu Cabello
Edit
Sinu Cabello (born: Sinu Estrabao; December 25, 1968) is Alejandro's wife and Camila & Sofie's mom.

Alejandro Cabello
Edit
Alejandro Cabello is Sinu's husband and Camila & Sofie's dad.

Sofie Cabello
Edit
Sofie Cabello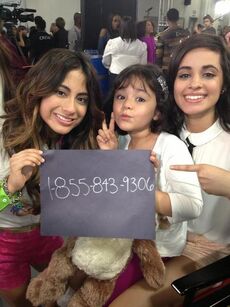 Background information
Gallery · Relatives · Facts
Sofia Isabella "Sofie" Cabello (born April 2, 2007) is Sinu & Alejandro's youngest daughter and Camila's little sister.
Mercedes Rodriguez
Edit
Mercedes Rodriguez is Camila & Sofia's grandmother. She is Sinu's mother.